Summer 2000 - Regatta

North Shore, Lake Ontario



I have no record of what date this was, but it was during the early summer of 2000, and I was located on the north shore of Lake Ontario in Oakville. During the summer there are yacht races nearly every evening, and photographing from Oakville always provides some photo opportunities. I did not use the video camera on this occasion, just the Pentax SLR.

I took several pictures of the yachts as the sky was a pleasant pinkish colour and was reflected in the lake. In these two photographs, the yachts are to-ing and fro-ing, and there is a laker in the far distance, travelling from east to west.

I then noticed an unusually large and bright light appear on the horizon. There were no other lights like it, and I have no idea what it was. However, it was located in the same general area as the "lights" that were recorded during other regattas back in 1997.

The smaller frames are blow-ups of the bright light taken from the two larger photographs.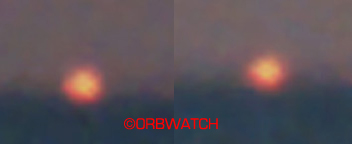 Click on image below to see larger version: