APPENDIX TWO
MAPS
General overview of the Berwyn Mountains area and the alleged UFO crash/landing sites
Click on the images below to see full-sized versions of the maps from Google Earth.


The map on the left gives an overview of the Berwyn Mountains area and the map on the right shows the later alleged crash/landing site in a field by the River Dee.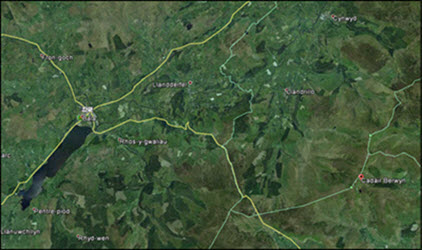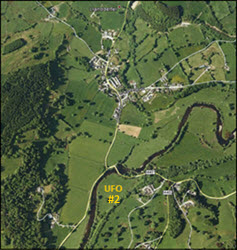 Two Crash/Landing Sites
This map by Scott Felton shows the routes taken by the Five Professional Men in the differing tales of UFO crashes in the Berwyn Mountains area of North Wales.